I have never had my birthday all to myself. My sister's first husband was born the day before me (in different years, obviously) and by the time she finally kicked him out for good I was dating my wife. Her birthday is in November, but her niece Bridget was born four days before me. Andso ever since I was the age she is now (she'll be 22 next week) my birthday got swallowed up inside her birthday. Which shouldn't be a big deal, or even a small deal. And yet...
I'm at the age where I'd really rather not have anyone remind me that I'm a year older anyhow. It's not that I want anyone to shower me with presents, it's just... every other day of the year I have little to no say in what I do. Go to work, come home, watch kids, do chores, eat whatever D feels like making/buying. Rinse and repeat. If I want to go anywhere, it has to be within walking distance or on the way to somewhere we're already going.
If I want to buy anything more than a bottle of liquid candy D will tell me "we don't have the money".
Most days, the only decision I get to make for myself is when to go to sleep.
Birthdays are supposed to be different. I should be able to go see a movie, or watch a movie at home, or request a certain meal, or play my music loud. I should be able to go out with friends or family if I choose, or stay in my pajamas and do nothing if I choose.
But I can't. I have to go to the in-laws and do whatever the hell Bridget wants.
That's not the issue. I don't really have a problem with her specifically. It's her bloody awful parents. Her mother is completely neurotic with regard to cleaning and cooking and hosting duties. If the temperature is above 70F (a 100% certainty in August in NJ) she will whinge like a child about how hot it is outside - yet she will never even think of having the party inside since she would have to clean up after everyone.
Also her mother is 94 and in a nursing home/hospice, and she will be even more on edge than normal as a result. I'd be sympathetic to that- except that she will speak of her mother like a burden in a long list of burdens, often with the phrase "I need this like I need a hole in the head" and she'll make it clear to everyone (in her usual unfiltered tone) that she will be happy* when she doesn't have to visit/care for/worry about her mother anymore.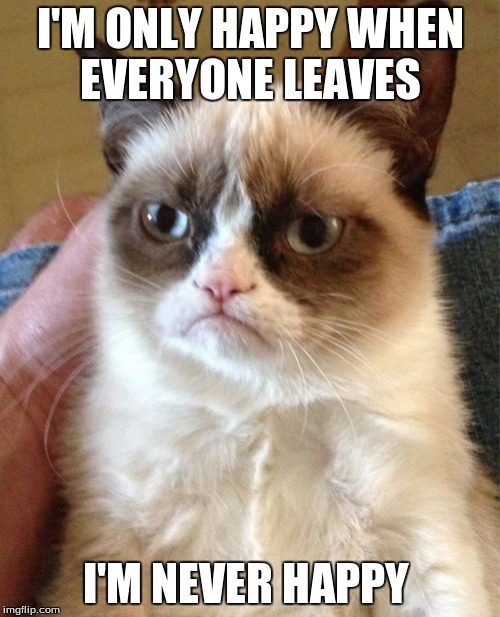 *I doubt that she will ever be "happy" about anything
And I haven't even mentioned the politics.
Bridget's mum (and I'll call her "mum" because she is obsessed with England) is such an unapologetic Trumpeteer that she's indicated she'd be totally cool with a Trump-led dictatorship, and every negative word said or printed about him is "fake news." Bridget herself is a Republican (though she prefers the term "Libertarian") but because she is capable of reasonable, rational thought she has actually challenged and debated her Mum with such retorts as "You were fine with Hillary's e-mails being public but not Donald Jr's?" and "When Obama tried that, you called him a dictator. Now you want Trump to do that?"
Naturally Mum dismisses her daughter as a "brainwashed liberal" and laments ever sending her to college because all those leftist professors ever do is indoctrinate young minds with their anti-First Amendment agenda and turn 'em all into Socialists. Or something.
My brother-in-law pretty much goes along with most of this - though he's more of a Ted Cruz-loving conservative than a Trump-ican (that's..not..better.) D's sister and her husband are just as obnoxiously supportive as Mum, and the only person in the whole family with enough guts to play referee is no longer with us. This will be the first special occasion we have to endure attend without Pop, so I can't even block out the political chatter by talking to him about sports.
This is not how I would choose to spend any day, much less my birthday. But, again, I don't have a choice. The food and the drinks and the cake and the company and the topics of conversation are all well beyond my control. At least Bridget plays some decent tunes.
Yesterday, when the calendar flipped to August I had a surprising thought. I expected a sense of doom and despair to fill my soul as yet another birthday approached. Instead I was struck by how defiant I felt - It's my birthday month and I'm going to enjoy myself, dammit. My first instinct was to search eBay for some nostalgic things to buy - things that I got as birthday(or Christmas) gifts when I was a kid. Things that remind me of a happier time.
a Super Nintendo (mine is unplayable)
not functional or practical, I just want it
1988 was the best year to be a young baseball fan
I had planned to order these things immediately, so that they'd arrive the day of (or before) Bridget's birthday party. That way I'd have something positive to focus on and look forward to. Unfortunately I was not able to order them in time (or at all.)
The only saving grace is that Mum usually is very generous with her

(husband's)

money and I often end up with a hundred or two in a card for putting up with her shit. Perhaps then I can buy back some of my childhood and/or buy myself a decent birthday. Maybe.
At my other brother-in-law's birthday party (not Bridget's dad) I spent most of the day lying on the porch swing, listening to his 70's/80's playlist for the 100th time and daydreaming about what music I would play if I had my own birthday party. That got me thinking about what I would do if I had total control over my birthday....
1. Wake up when I'm ready to wake up, and not a second sooner.
2. Go to breakfast with the family at a diner of my choosing - and I don't want to hear any complaints. (if it is raining outside, skip this step and sleep in.)
3. Check e-mail/blogs/sports card stuff for a half hour. Open gifts if applicable.
4. Walk to the next town over and see a Saturday matinee at the small movie theater (I do this once every summer.) After the movie, stop by Urban Burger for lunch. (If it is raining, watch a movie in the living room with the family. Order pizza.)
5. Go to my mother in-law's. Invite no one over for cake. Let the girls swim in Grandma's pool while I sit on the porch swing, guzzling Mountain Dew and listening to my birthday playlist:
6. Once it gets dark, go home and watch Nickelodeon with the girls until they are ready for bed. Grab a snack, head upstairs to my room and watch Taryn Southern videos until I'm ready for bed. Perfect day complete.
Except that most of that stuff won't - or can't - happen, simple as it may seem.
My 5 year old has gym class that morning - and my 7 year old has a birthday party at the movie theater shortly thereafter. We can go with her, but watching The Emoji Movie with a room full of wee ones isn't exactly the movie matinee I had in mind.

(also: no diner for breakfast. I will likely have a choice between cereal or waffles. as always.)
If I get any gifts - which is unlikely - they will likely be the aforementioned card from Bridget's Mum, possibly one from D's Mum, and a homemade card from the girls. Maybe. I will likely have bought myself some nostalgic things by then. if so, I'll discuss them here and/or on my other blog.
No burgers, no pizza, and no cake at Mom-in-law's. I'll probably have at least one of those the next weekend when I go to CT and visit my own Mom (and possibly my bff.) Also, I don't have an iPod dock or laptop with which to play my playlist, nor any audience to play it for. If I'm lucky I'll have some Mountain Dew or Monster in the fridge - unless I drink it all before my bday.
The last one is definitely doable. Nickelodeon is always on in the living room, and new episodes of Nicky, Ricky, Dicky, and Dawn, School Of Rock, and possibly Henry Danger have been airing on Saturday nights, so I suppose I could spend some TV time with the girls.
As for ending my night with Taryn on my mind....I may be able to pacify myself with some of the things

discussed in this blog post, but the inability to watch her videos for an hour before bed is more of a psychological impairment than a scheduling conflict.
I've been bored at work lately, so I've had some time to ponder this problem. There is an endless, and I mean endless supply of Taryn Southern stuff out there. I know it seems like I obsess over her but I've only begun to scratch the surface. And that's because I often feel that my mental state is too fragile to handle women like her.
Isn't that stupid? I can't watch her videos because I start thinking about how ridiculous it is that someone with all these desirable qualities exists - I shouldn't have such an adverse reaction to her perfect life and her perfect face and her perfect body and her perfect personality but more often than not it cuts me up inside, to know that there are a whole ton of people out there who are on her level or even more desirable when I am so bloody unremarkable and unattractive and worthless that I don't even accept that we are of the same species.. and then my circuits overload until I end up collapsing in a heap of self-pity.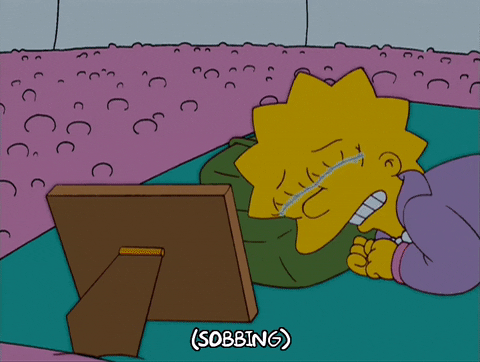 Needless to say, she's not the first woman that's had this effect on me. And I hate it. I've built people up while tearing myself down my whole life, and I've paid a heavy price for it. I wish I could just enjoy her videos like all the other dudes who follow her and enjoy her stuff and toss compliments her way, without pondering the world of difference between her looks, talent, experiences, etc.. and my own.
That's what I want for my birthday. Enough self-esteem to binge out on Taryn videos without bruising my fragile little ego.
Nah, fuck it. I want a talking baseball stadium.